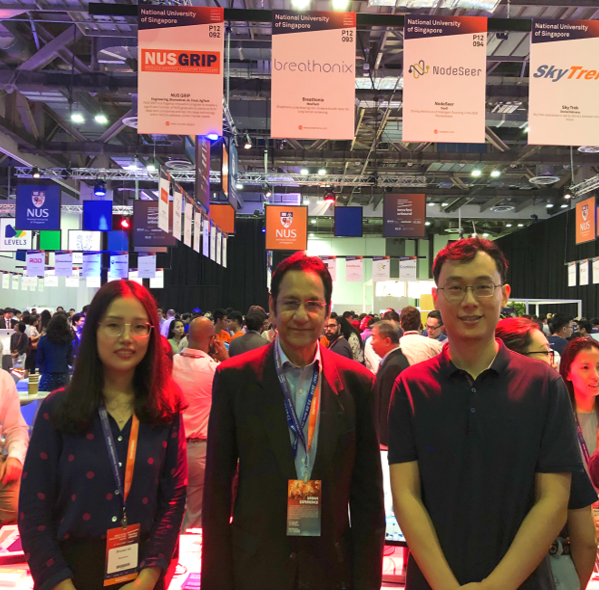 Breathonix took part in Innovfest Unbound 2019
Innovfest is the flagship event of NUS Enterprise. First started as the Technology Commercialisation Forum in 2006, the conference was originally focused on university innovation and technology transfer. The Innovfest name began in 2010 when an Enterprise Connection dinner was added to the programme to provide an entrepreneurial angle. With additional initiatives incorporated over the years, Innovfest was rebranded in 2013 to reflect the overall breadth of NUS Enterprise's activities- from technology commercialisation and entrepreneurial support to research in academic entrepreneurship.
In 2015, Innovfest Unbound was born – a partnership between NUS Enterprise and London-based company Unbound, which runs a series of events across the world. By bringing together both the Asian and Western community of researchers and academia, corporates, start-ups and policymakers, Innovfest Unbound brought new perspectives into the technology and innovation space. Since 2016, Innovfest Unbound has been part of IMDA's Smart Nation Innovations Week
Innovfest Unbound 2019 was held on 27-28 June at Marina Bay Sands Convention Centre. The event saw over 13,500 attendees from across 100 countries and featured over 480 exhibitors and 450 speakers.